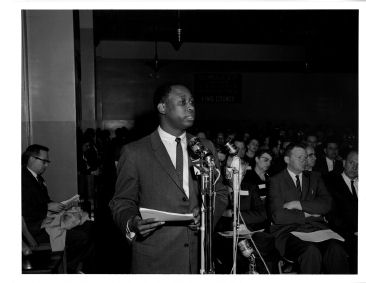 Seattle CORE Founders and Leaders
The civil rights movement of the 1960s was shaped by innumerable leaders, both nationally and here in the Northwest. Seattle CORE was founded by Joan and Ed Singler, Norm Johnson, Ken Rose and Ray Cooper, and was quickly joined by many others. New officers were elected every year, as can be seen in the CORE Timeline. The chairmen were, in turn, Ray Williams, Rev. Henry Hall, Ed Singler, Reginald Alleyne, Harold "Tim" Martin, Walt Hundley, John Cornethan, Ed Russell, and Mike Ross.
Most of these founders and leaders are described in the biographical sketches that follow. A few left CORE for various reasons, and are not covered here. For example, Henry Hall was hired by J.C. Penney's to move to San Francisco as a management trainee.
Tim Martin, after eighteen months of obstacles in trying to buy a house, testifying before a crowd that includes many realtors at one of the numerous hearings on open housing. (Courtesy of Seattle Post-Intelligencer collection, 1986.5.5938, Museum of History and Industry, Seattle)
Based on research and our memories of these friends and co-workers, here are brief descriptions of two dozen CORE leaders. Photographs will be added as we find them.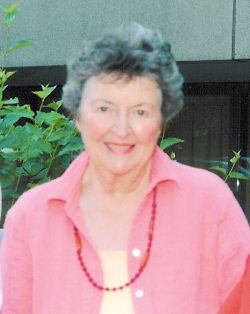 Jean Adams (later Maid Adams) and her husband, despite excellent credit, experienced long delays in approval of a mortgage for buying a house in Madrona. She realized that African American buyers could not know if similar delays were due to their race, and so was motivated to activism. After joining CORE in 1962 at the recommendation of Wing Luke, she served as coordinator of negotiation teams for grocery and department stores and helped publish and distribute the booklet on Negro pioneer George Washington Bush. She was coprincipal of the First AME Freedom School. Maid accepted the need for black self-determination in CORE's last days and moved on to volunteer with the United Farmworkers Union grape boycott. She returned to the University of Washington to get her master's degree in education and then served as an instructor and program director at Green River Community College for twenty years. She continues to teach and participate in community activities.
Reginald Alleyne (1932-2004), known as Reggie, came to Seattle from Boston and Washington, D.C., where he had graduated from Howard University Law School and begun his career in the law. He filled various offices for Seattle CORE, serving as chairman in the pivotal year of 1963. After passage of the civil rights acts, he was among the first federal employees appointed as contract compliance officers to enforce a new concept—affirmative action. In 1969, having earned his LLM from Columbia University, he joined the faculty of the law school at UCLA as its first African American professor. There he spent the remaining twenty-five years of his distinguished career. His specialty in labor law led him to the field of labor arbitration; he later served as vice president of the National Academy of Arbitrators.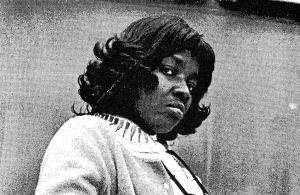 Daisy Boyetta(1924-2007), daughter of Sarah Lynch and mother of Infanta Spence (both activists themselves in CORE), was a stalwart member of CORE. Daisy was raised in Seattle and attended St. George's Catholic School. She worked as a domestic, then in the dietician department of the University of Washington Hospital, and finally as the owner of the [Marcus] Garvey Bookstore on Twenty-Third near Madison with her mother. Strong and vocal on every subject concerning segregation and discrimination, Daisy was a constant on the picket lines and at demonstrations and marches. She served on CORE's Emergency Committee for several years and was an active member of the negotiating team. She also participated in many Community Action Programs as part of her involvement in the War on Poverty. She helped start the Central Area Chamber of Commerce. Daisy went on to work for the state of Washington, addressing the needs of abused children.



John C. Cannon (1923-) moved from Louisiana to Los Angeles for high school.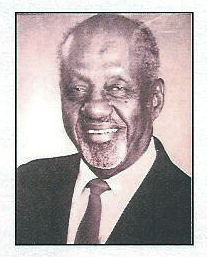 He enlisted in the United States Army in 1942, served for a while in the all-black 555th Parachute Infantry Battalion ("Triple Nickels"), but served mostly in the Medical Service Corps. An army major while in CORE, he served on CORE's Emergency Committee until ordered to Korea. After twenty-four years' service, he retired as a lieutenant colonel, returning to Seattle in 1966. He worked in Seattle's Division of Urban Renewal until his appointment, in 1970, as the first administrator of Odessa Brown Children's Clinic. Thereafter he became executive director of the Ecumenical Metropolitan Ministry and, from 1980 to 1988, executive director of the Central Area Senior Center. He served on boards of directors of many organizations, including the Seattle Public Library. He retired to West Virginia to be near his son, a retired army officer. The Cannon House, an assistedliving facility in Seattle on Twenty-Third Avenue South near Yesler Street is named to honor his many contributions to Seattle.
Carla Anette Chotzen (1924-) fled Nazi Germany with her family as a young girl.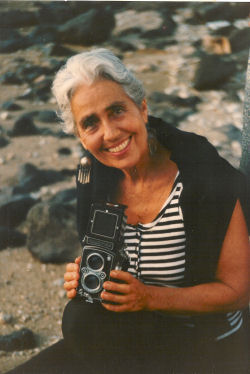 She graduated from the University of Rochester. As assistant to a professional photographer, she learned the skills needed to become an outstanding portrait photographer of children. While raising her family of eight children, she joined CORE in 1963 and launched a campaign to raise funds to pay transportation costs for children in the Voluntary Racial Transfer Program. She cochaired the school boycott Freedom School project, which, due to her organizational skills, was one of CORE's most successful campaigns. Her daily life was not complete without a morning run and then a swim in Lake Washington—365 days a year—rain or shine. Retired but still committed to a healthy life style at age eighty-four, she lives in Hawaii.
John Cornethan (1925-99), the son of Alabama sharecroppers, served as a private in the United States Army and moved to Seattle in the 1950s.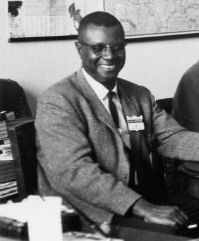 He was the first African American to hold the position of lineman's helper for Seattle City Light. Despite his knowledge and skills as an electrician, John was denied the promotions he sought for many years due to the racial practices of City Light at that time. John found his way to CORE through the University Unitarian Church. He was an early participant in all CORE's projects and a constant on the picket lines. Father of three sons, he was a big man with a quiet voice—a person you could count on to always be there when needed. John held the offices of vice chairman and then chairman in 1966-67. After thirty-five years of employment, he retired from his "day job" at City Light but continued to be active in the peace movement and other causes championed by the Unitarians for Social Justice.
Barbara Davis, later Folayan Oni-Robertson (1941-2012), joined CORE because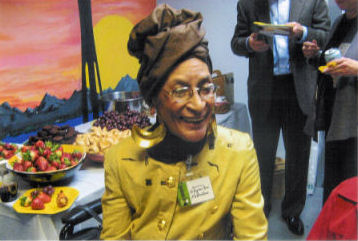 she believed in CORE causes—equality for minorities to obtain jobs, to purchase homes without discrimination, and to be treated as equals by the police. Barbara taught at the Freedom School, was a constant at Picture Floor Plans demonstrations, walked Seattle's police beat as a member of the Freedom Patrol, and often carried her picket sign on Seattle buses, as she did not own a car. Folayan was the last secretary of Seattle CORE. She later worked with Head Start in King County as a health education coordinator. Interested in African American art, she wrote books for children about African Americans and instilled an appreciation for African American culture in at least two generations of children.
Jean Durning (1934-) and her husband moved to Seattle in 1959.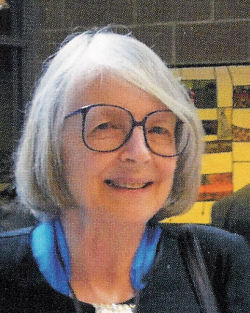 She led CORE's campaign to integrate the Bon Marché under Reverend Mance Jackson, helped organize the Seattle demonstration to coincide with the great March on Washington, and served on the CORE Emergency Committee. Thereafter, she was active in political campaigns, taught junior high school, and, at the Human Environment Foundation in Washington D.C., coordinated studies on minority students entering environmental and natural resource careers. From 1981 to 1993 she served as northwest director of The Wilderness Society during the height of controversy over ancient forests, helping coordinate volunteers of many environmental organizations, lobbying Congress, and dealing regularly with government agencies and with press and broadcast reporters.
Judith ( Judy) Esparza (1932-2014) moved to West Seattle in 1958 with her daughter and husband, Gilbert,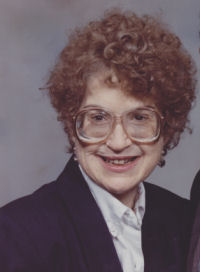 who started work at Boeing while she completed her studies for her doctorate in political science and public administration at the University of Washington. Upon their move to Bellevue in 1961, Judy became an active member of the East Shore Unitarian Church, helping to launch the church's involvement with the Fair Housing Listing Service. Both Judy and Gil Esparza were active members of CORE. In 1964 Judy assumed the chairmanship of the Housing Committee and launched Seattle CORE's first sit-ins at Picture Floor Plans. The family lived in Washington, D.C., in 1968-70, returned to the Seattle area for five years, and then went back to D.C. They returned permanently to Seattle in 2001. Unfortunately, Judy's employment and role as an activist were cut short by debilitating illness.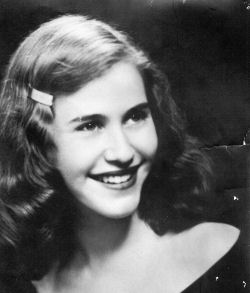 Sue Gottfried, later Sue Davidson (1925-), is a socially and politically active author and advocate on behalf of peace and justice issues. Sue cochaired the school boycott and Freedom Schools project as part of her CORE activities in 1966. In that same year her book What Do You Mean, Nonviolence? The Story of Wars with Peaceful Weapons was published. Her commitment to nonviolence made her an obvious choice to work with the American Friends Service Committee's campaign to bring about an end to the war in Vietnam. Sue was an observer on the Freedom Patrol, a CORE project she describes in appendix 1. After her work with CORE, she became a "citizen participation planner" for the Seattle Model Cities Program. In the mid-1970s, Sue was the text editor for works published by the Feminist Press. When recently interviewed she was surrounded by many of the multicultural articles and pamphlets she wrote before, during, and after her work with Seattle CORE.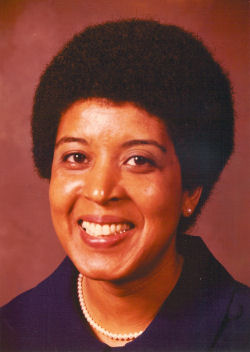 Esther Hall, later Esther Hall Mumford (1941-), came to Seattle from Louisiana in 1961 to attend the University of Washington, where she majored in political science. She was active in both the campus Civil Rights Action Group and Seattle CORE. Esther was the first black office worker at the Carnation Milk Company after CORE broke the color barrier there. She and her husband, Don, are the parents of Donald Jr. and Zola. In 1989 as part of Washington State's centennial celebration, Esther was named a "Washington Living Treasure" based in part on her six publications about African Americans in the Northwest, including Seattle's Black Victorians, Seven Stars and Orion, and Calabash. Esther was a founding member of the Black Heritage Society. In 2004 Esther joined other former CORE members in Florida to participate in the Election Protection Coalition to ensure fair voting practices on election day.
Walter Hundley (1929-2002), who started life in a rough Philadelphia neighborhood,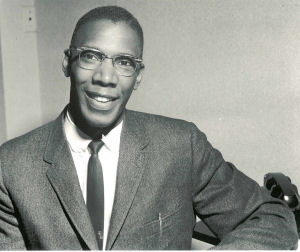 went on to Yale Divinity School and then earned degrees in social work from the University of British Columbia and the University of Washington. In Seattle CORE he led negotiations with employers, served as vice chairman in 1964 and chairman in 1965, and was its representative on the Central Area Civil Rights Committee. Under the federal War on Poverty, he became director of the Central Area Motivation Program (CAMP), then director of the Seattle Model Cities Program, after which he became director of the city's Office of Management and Budget. From 1977 until ill health overtook him in 1988, he was superintendent of the Seattle Parks and Recreation Department.
Reverend Mance Jackson(1930-2007) moved from Los Angeles to serve as pastor at Seattle's Bethel CME Church on Twenty-Third Avenue. Amazed and angry to find Seattle apathetic about racial injustices, he joined Seattle civil rights efforts through NAACP and CORE and cofounded the Methodist Episcopal Ministers Alliance. In Seattle CORE he served on the Negotiating and Emergency committees and led the campaign for equal employment at the Bon Marché. In late 1963, after his house had twice been firebombed, he moved to Atlanta to attend seminary "and to go to school in civil rights activity." Seminary study was followed by three years as pastor of a church in Berkeley, California. He then returned to Atlanta, teaching while earning his doctorate in theology from New York Seminary. For thirty years he was a member of the faculty of the Interdenominational Theological Center of Atlanta Universities.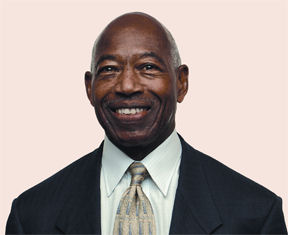 Norman O. Johnson (1934-), son of a large family in Philadelphia, left home after discovering Seattle in 1959 while serving in the military. He worked as a draftsman at Boeing, then attended Seattle Community College and the University of Washington, receiving his master's degree in social work in 1973. The victim of police harassment himself while attending the university, Norman became one of the founders of CORE and the first treasurer of the group. In addition to picketing, he often served as a monitor at large demonstrations and marches. His skill at fundraising for civil rights carried over into the work he does now as the executive director of Therapeutic Health Services (THS), a position he has held for the past thirty-three years. This agency, with numerous branch offices, addresses addiction and mental health problems for citizen of all races and colors from all over western Washington. Norman has traveled extensively, including trips to many countries in Africa. He is not ready to retire.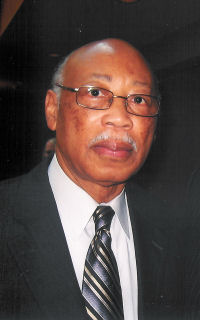 Wallace L. Johnson (1932-), the son of Arkansas farmworkers, spent four years in the U.S. Air Force. He attended AM&N College (later renamed University of Arkansas at Pine Bluff ) on the GI Bill and graduated in business administration while also working as the only black office machine salesman in the state of Arkansas. He moved to Seattle in 1959 and completed his MBA at the University of Washington. In Seattle CORE in 1961-62 he developed a training program for supermarket cashiers that led to many African Americans being hired. Vice Chairman of CORE in 1962, he also helped with negotiation, fundraising, and training of new CORE members. As a loaned executive from the Boeing Company, he helped start the Seattle Opportunities Industrialization Center (SOIC; now Seattle Vocational Institute). He attended Stanford University's Executive Program and later became director of administration and finance for the City of Seattle's Department of Community Development. He later worked for and retired from the Port of Seattle.
John (David) Lamb(1935-), father of two and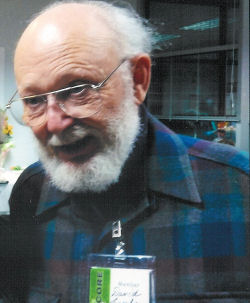 a musical instrument teacher for the Seattle public schools, joined CORE in 1963. Having mastered silk screening, he set up a print shop in his basement and produced picket signs and CORE posters. As picket captain for the demonstrations against A&P, he not only organized and led the group but composed a song to highlight the bigoted attitude of A&P's management, "We've Got No Problem Here." David gave time and leadership to the school boycott in 1966. He continued his commitment to social causes, protesting the war in Vietnam. He has retired from teaching. His musical compositions can be heard on recordings by the Kronos Quartet and saxophonist Paul Cohen. He also composed a children's opera, King Midas, which was performed in Seattle in 1966.
Ethel Lightfoot (1904-95) was born in the same small town as President Eisenhower-Denison, Texas. After high school she attended Prairie View State College, a black college established in 1876 and opened to women in 1879. Without completing her degree, she and her husband left Texas for Seattle in 1926. Using their savings as a down payment, they bought an apartment building at Twenty-Fourth and Madison that they owned for many years. In 1961 she responded to our appeal for applicants to work at Safeway and soon joined CORE. A small, determined woman committed to ending discrimination, she walked picket lines, phoned others to join in, and frequently served as a negotiator. The November 1967 Corelator commends her as "one of the hardest working members" of CORE's Employment Committee. She was a regular at her church and was an active member of the Central Community Club and Neighborhood Unity Club.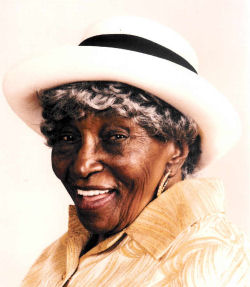 Sarah Lynch (1896-1994) moved to Seattle from Jamaica as a young woman. She later married Joseph Lynch, from the island of St. Vincent, who was a follower of Marcus Garvey and the Universal Negro Improvement Association (UNIA). Together they raised five children and instilled in them the values of the UNIA and the Garvey movement. Joining CORE at age sixty-six, Mrs. Lynch committed much of her energy to opening job opportunities for African Americans, often serving as a "one woman" negotiating team. She chaired the Employment Committee late in CORE's existence. She received awards from the Catholic Archdiocese of Seattle for her help in caring for neglected and abused children. She helped found the Central Area Chamber of Commerce. A believer in lifelong learning, she enrolled in classes at Seattle Community College at the age of seventy. Prior to her death at age ninety-eight she often acted as spokesperson for the Central Area Senior Center. Including Mrs. Lynch herself, five members of her family were active in CORE.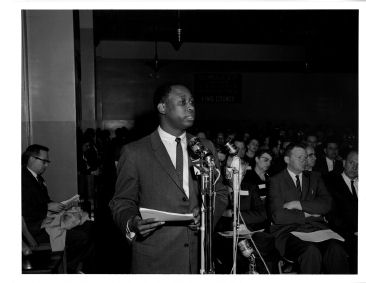 Harold (Tim) Martin(1930-2002), father of four children and veteran of the Korean War, served on the executive board of Seattle NAACP and became chairman of Seattle CORE in 1964. He not only chaired the James Baldwin fundraiser but designed the posters and publicity for this and many other CORE events. Tim was not an aggressive person but was firm in his determination not to be ruled by a discriminatory society. He worked as a technical illustrator at Boeing and was the first African American to move into Lake Hills on the Eastside—in 1959 with his interracial family. Along with his wife, Georgia, he spent countless hours in the effort to break the segregated housing pattern in the Seattle area. Tim, soft-spoken but resolute, contributed greatly to CORE's image as respectable and deserving.
(Tim Martin's Photo Courtesy of Seattle Post-Intelligencer collection, 1986.5.5938, Museum of History and Industry, Seattle)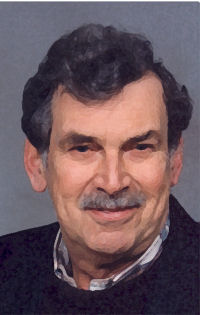 Don Matson (1929-2004), a carpet layer and father of four, joined CORE within months of the formation of the group. Don was an important liaison with the University Unitarian Church. He published the monthly Corelator on a mimeograph machine in the basement of his home. The Fair Housing Listing Service came into being through the efforts of Don and members of the Unitarians for Social Justice. His efforts to break the color line in the trade unions continued into the remaining days of CORE. He was an advocate for women's rights, abortion rights, and prison reforms. For his work and commitment to these causes addressed by his church, he was elected to the National Executive Board of the Unitarians for Social Justice. He continued to work on social issues until failing health ended his physical involvement in 2004.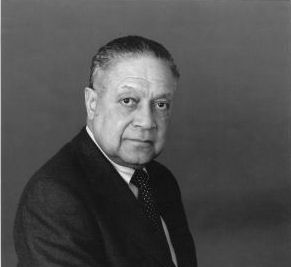 Earl V. Miller (1923-2005), born and educated in the South, with advanced training in Iowa, was the first black urologist in Seattle when he moved here in 1959 with his wife, Dr. Rosalie Miller, and their children. He became active in both the NAACP and CORE and served on the board of the integrated housing enterprise, Harmony Homes. On behalf of both the NAACP and CORE, he negotiated with employers to increase minority hiring. His leadership in efforts to integrate the Seattle school system led to his appointment by the school administration to its first citizens' group on segregation problems, the Equal Education Opportunity Committee. Dr. Miller's distinguished career in urology included contributing papers to professional medical journals and appointment as clinical associate professor at the University of Washington Medical School.
Dr. Earl Miller's Photo Courtesy of Black Heritage Society of Washington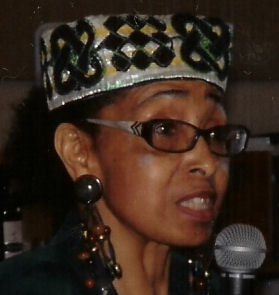 Ernestine (Ernie) Rogers, later Sadikifu Akina-James (1945-), traveled on a Greyhound bus from a small segregated town in Louisiana in 1962, the year she graduated from high school, and arrived in Seattle hoping to enter the University of Washington. She joined CORE shortly after arriving and became active in any and all projects that might bring an end to segregation policies in the North. Ernie was a teacher in the Freedom School, a positive force in CORE, and became secretary in 1965. After CORE she worked with the Atlantic Street Center project on middle schools and community awareness programs through CAMP. She received her degree in social work in 1969. Sadikifu served as manager of the King County Veterans and Human Services Levy, continuing an eighteen-year career with county government.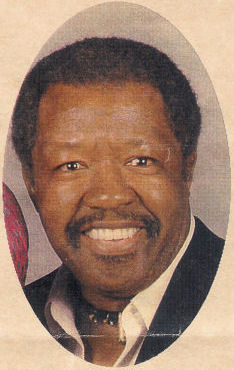 Edward (Ed) Russell(1927-2008) found his way to Seattle from Tuscaloosa, Alabama, via Port Huron, Michigan, where he graduated from high school. He attended the University of Washington and earned his master's degree in urban planning. He was an active member of the NAACP and Seattle Urban League. Ed, father of three, joined Seattle CORE in 1963 and contributed to projects and demonstrations to end discrimination in Seattle. He was elected chairman of Seattle CORE in December 1967, during the transition to Black Power. Continuing his commitment to ending segregation in employment, he supported Tyree Scott and the United Construction Workers Association in their attempt to break the color line in the construction trades. He worked for the U.S. Army Corp of Engineers and retired in 1997. His other community commitments included participation with the YMCA and St. Vincent de Paul Society.
Edward (Ed) Singler (1931-),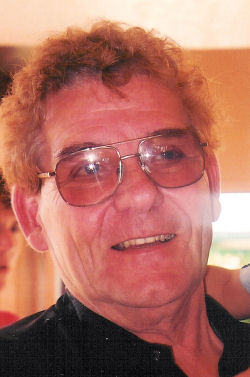 a lawyer and one of the founders of Seattle CORE, held the office of vice chairman and chairman, the only white person in that office in the seven-year history of Seattle CORE. As vice chairman, Ed conducted the orientation and training sessions for new members. He also provided legal counsel for Seattle CORE. His efforts to end discrimination led to working in San Francisco in late 1965 as a field representative for the states of Washington and Alaska in the Johnson administration's War on Poverty program. Returning to Seattle in 1967, Ed became the director of Seattle's Department of Human Resources, followed by years as regional administrator for the federal Office of Health and Human Services for Region 10. At the same time he was actively involved in the opposition to the war in Vietnam. In retirement he became a member of the Pike Place Market Historical Commission, served for six years as Washington State president of the AARP, and served on the governors' committee investigating electronic health records.
Joan Singler (1934-),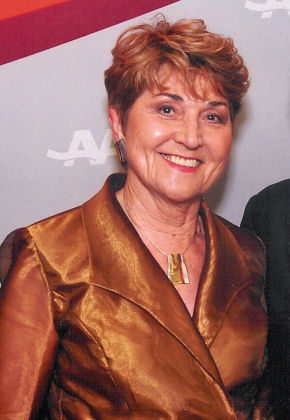 a college student and mother-to-be in 1961, was also a founder of Seattle CORE. Along with raising her daughters she served as CORE secretary and chaired the Housing Committee. After moving to San Francisco in 1965, Joan led the San Francisco Women for Peace in a boycott against the Dow Chemical Company, producer of napalm used in the Vietnam War. Upon returning to Seattle, she completed her work for a bachelor's degree in psychology and a teaching certificate in early childhood education. Along with her studies she spent time working on behalf of the Farm Workers Union in their fight for better working conditions and wages. In the 1970s Joan was a key leader in the campaign to elect Marvin Durning as governor of Washington and in his subsequent run for the U.S. Congress. While later working as a travel consultant, Joan also volunteered on behalf of victims of domestic violence. Presently she serves on the State Executive Council of AARP.
Bettylou (Burleigh) Valentine(1937-2014), a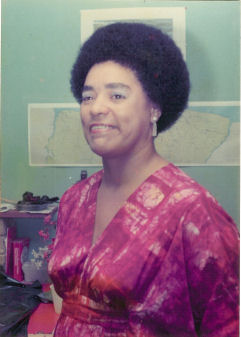 national board member of the NAACP, came to Seattle for graduate school at the University of Washington in 1959. In Seattle she became active in CORE and served as secretary in 1964. She helped organize the campus Civil Rights Action Group (CRAG) after the university administration refused to allow an NAACP chapter on campus. After graduation she and her husband, Val, moved to Washington University in St. Louis and became active in the CORE chapter there. They next moved to an urban American ghetto for several years, living, teaching, and doing research and writing, an experience that became the basis for her PhD thesis in anthropology and her subsequent book Hustling and Other Hard Work. For fifteen years thereafter the Valentines taught, researched, and wrote in and about Suriname, Papua New Guinea, and China. In the sixteen years before she retired, Bettylou was the director of a youth and family service organization in the Central Area of Seattle, where she had done her original CORE work.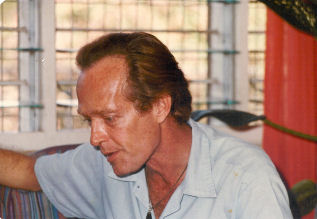 Charles A. (Val) Valentine (1929-90) came to the University of Washington as a faculty member in anthropology after holding positions at the University of Pittsburgh and the University of Kansas (where in the late 1950s he had worked to integrate the municipal swimming pool). He became active in Seattle CORE in the early 1960s, combining his activist approach with academic skills to do much of the research for Seattle CORE. Val helped to organize CRAG and encouraged fellow faculty members to join CRAG and CORE. His book Culture and Poverty: Critique and Counterproposal (University of Chicago Press, 1968) earned him a place in Who's Who in America. For Val's midlife activities, see Bettylou Valentine's entry above. Always determined to bring about change and improve the lives of oppressed people, he died within twenty-four hours of spending the day on a picket line in front of the federal building in Seattle.
James Washington Jr.(1911-2000), one of six children of a Baptist minister, was born in Gloster, Mississippi. With his wife, Janie Rogella Washington, he moved to the Northwest in 1944, first as a journeyman electrician at Bremerton Naval Base and then as a shoe repairman at Fort Lawton in Seattle (now Discovery Park). By the mid-1950s this self-taught artist was able to support his family by painting and, first and foremost, by carving beautiful works in stone and marble. He became active in both the NAACP and CORE. He joined CORE in September 1961 and hand-painted some of CORE's early picket signs. He served on many CORE negotiating teams and was a regular on the picket line. In 1964 he represented CORE on the Central Area Civil Rights Coordinating Committee. Mr. Washington represented the NAACP on the Education Committee for the school boycott and taught at the Freedom School. He was an artist, a lecturer, and a poet. His sculptures can be seen in banks, hotels, schools, churches, and parks in the Northwest, at the Washington State Capitol, and in museums throughout the world.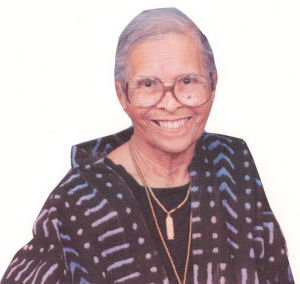 Frances White, later Karimu White (1915-2003), was an active CORE member until the group dissolved. She helped lead several fundraising events. A member of CORE's Education Committee, she initiated and taught the first Negro history classes. Karimu was instrumental in publishing the booklet on Negro pioneer George Washington Bush, which she sold in front of grocery stores, and she led students on an inspirational field trip to Olympia and Bush Prairie, where this pioneer had settled. She later embraced pan-Africanism, attending national conferences, and became a respected elder consulted by the Black Student Union and sought out by scholars and activists when they came to town. A woman of elegant unpretentious taste, she collected African art and books, learned Swahili, and maintained her dedication to the cause all her life.