Seattle in Black and White
The Congress of Racial Equality and the Fight For Equal Opportunity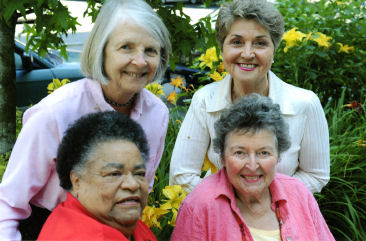 Contact the Authors
Joan Singler (top right) was a founding member of Seattle CORE. Jean Durning (top left), Bettylou Valentine (bottom left), and Maid Adams (bottom right) joined soon thereafter.
You may contact Maid Adams directly at: (206) 323-3058.
You may contact Jean Durning or Joan Singler via email: Send Us An E-mail.
Bettylou Valentine died in January 2014.
Authors' Photo Courtesy of Walter Bodle